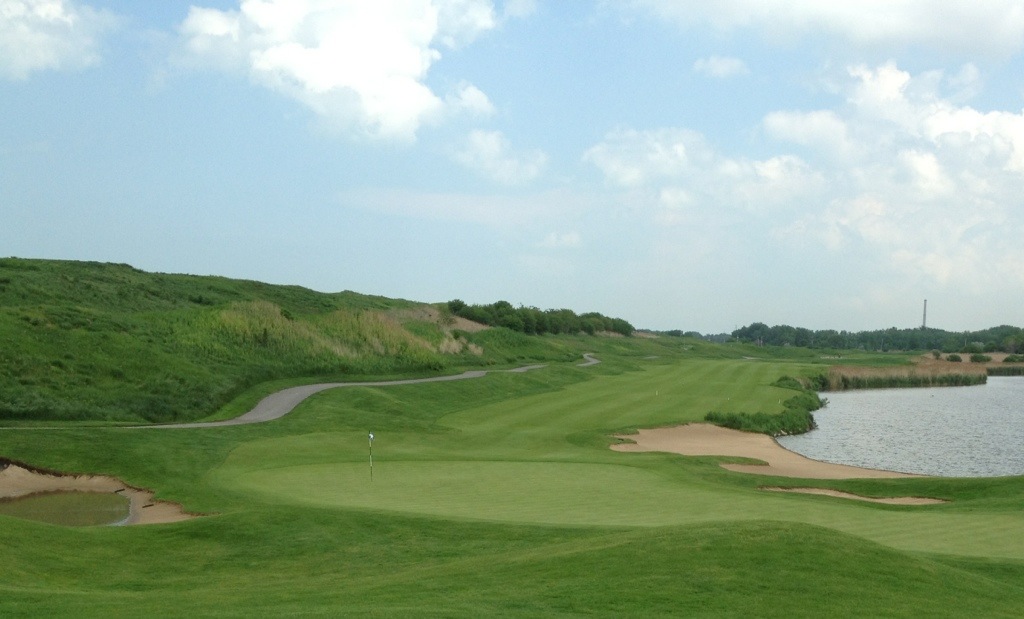 Weekday golf in Chicago is a rarity for me. The proximity of Harborside drew me in though. I got down there with friends for some midweek twilight ($50 after 3:00) this week. That's the time to go – no traffic on the way down, no waiting on the course, no waiting on the way back. I'm talking barely over five hours, round trip from the city.
That's the 18th on the Port Course pictured at the top of this post. I could stare at that hole forever. It's a short but treacherous par five with a small margin for error. My drive was in the bunker right, then I hit an eight iron and nine iron and two putts. Easy huh?
Not really. The front nine on Port usually kills me. There are a lot of hard shots. I got lucky today with one-putts.
The course was in good shape. The bunkers had not drained and it was cart path only, but that's expected after the big storm we had this week. This place is stunningly beautiful and the intermittent clouds and sun at twilight made for some eye-popping visuals.
This is the best $50 I've spent on golf in a few years. But remember, there is a 9.5% entertainment tax in this town.