Countryside in Mundelein is one of the better values around. I cruised around on Saturday during prime time for $52 with cart. There are two courses here and today we played the easier and and slightly less interesting Traditional course. Check this link for my thoughts on the Prairie course.
My bar is low for value. First off, there's no bent grass fairways here, but they're highly acceptable. The greens and tee boxes are bent grass, the bunkers are in good shape with nice sand, there are some nice rolling hills, and the green complexes are pretty interesting. Give me all that around $50 with cart and without many houses in sight, and I'll call it a good value ($35 to walk).
There are some really interesting holes, like this tree-locked par three number four: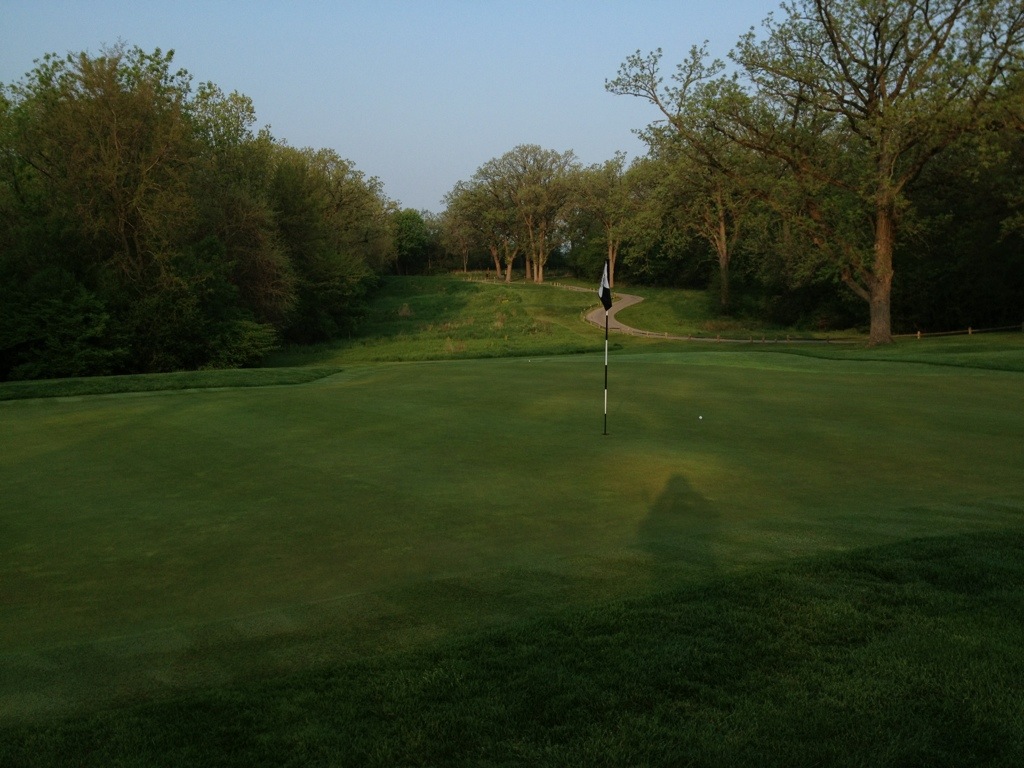 This tight, guarded par three measures 167 from the back tees but may play a half club shorter because it's a little downhill. Check this Flickr set for more pictures of the course.
We always play the back tees regardless of who's in the group. At 6,397 yards there aren't too many chances to frustrate someone with distance. It's pretty wide open also.
There are some funky things that may frustrate a purist, even from the back tees. Like a stretch of five holes on the front with three par fives and two par threes, including a 600 yard par five. This setup makes the front nine a par 37 and the back a par 35. The back has only one par 5 and it's 464 yards, then two holes later there's a 457 yard par four. Go figure.
That stuff doesn't phase me, really.
Here's my scorecard. My wedge game is way off. In fact, my short game in general is suffering. I'm driving the ball almost flawlessly though.