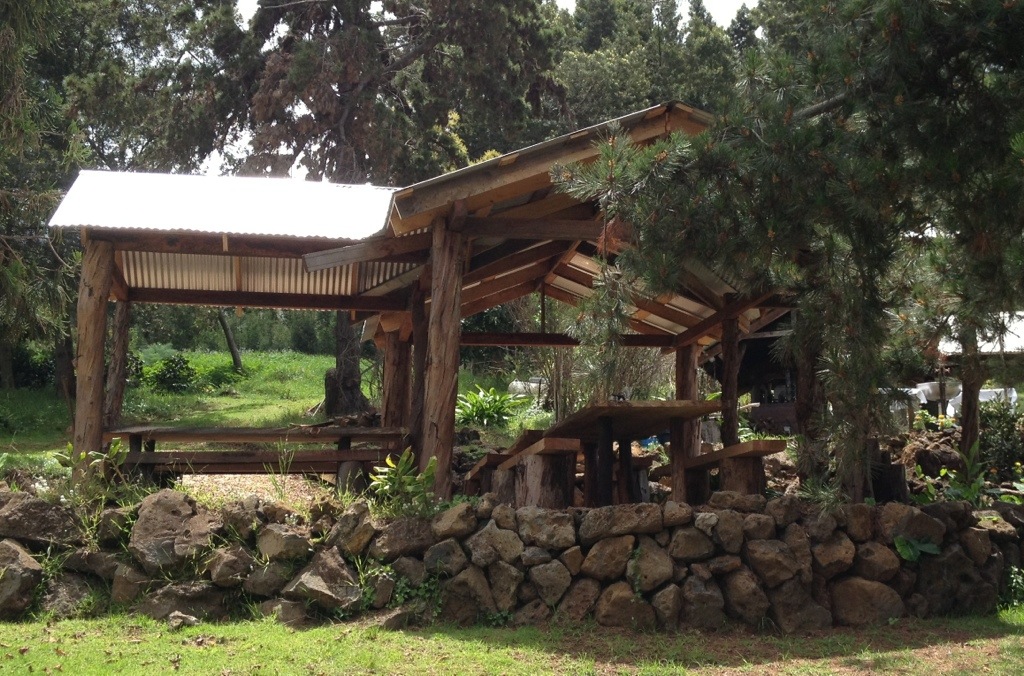 This is the outdoor dining structure at O'o Farms in upcountry Maui. For $50 per person you get a tour, a chef-prepared lunch, and unlimited coffee and chocolate truffles. It's probably the best $50 we spent all week.
This farm is owned by the owners of Pacific'o and I'o restaurants in Lahaina and it supplies them exclusively. They also own and supply a couple of Aina coffee shops, one of which is in the Ritz-Carlton. That's how we heard about this place.
It starts at 10:30am and goes until 2pm. Here's our lunch plate, which I've made notes on using a cool Flickr feature (just hover over the picture to see the notes).
I'd like to do one of these in the midwest this year to compare and contrast.