We chose early May for our annual golf trip to Bonita Springs, Florida. The weather was perfect and off-season rates started May 1, making for some of the highest value golf I've ever played. I struck the ball amazingly well all weekend.
I played five rounds and only had to make one ESC adjustment, a nasty nine on the back at Bay Island on Saturday. I never really got frustrated. It was the most enjoyable, extended, consecutive rounds of golf I've played in a long time. I hardly hit any range balls and talked a lot. Great time.
I do love this game, I just don't see myself playing it much this summer. It's not even on the radar for my Chicago weekends. There are various reasons, foremost is my desire to get back into endurance events, but I've also found myself bored by the game and frustrated by how long it takes.
We'll see how things shake out as the summer progresses. Here are the scorecards.
Creekside (81)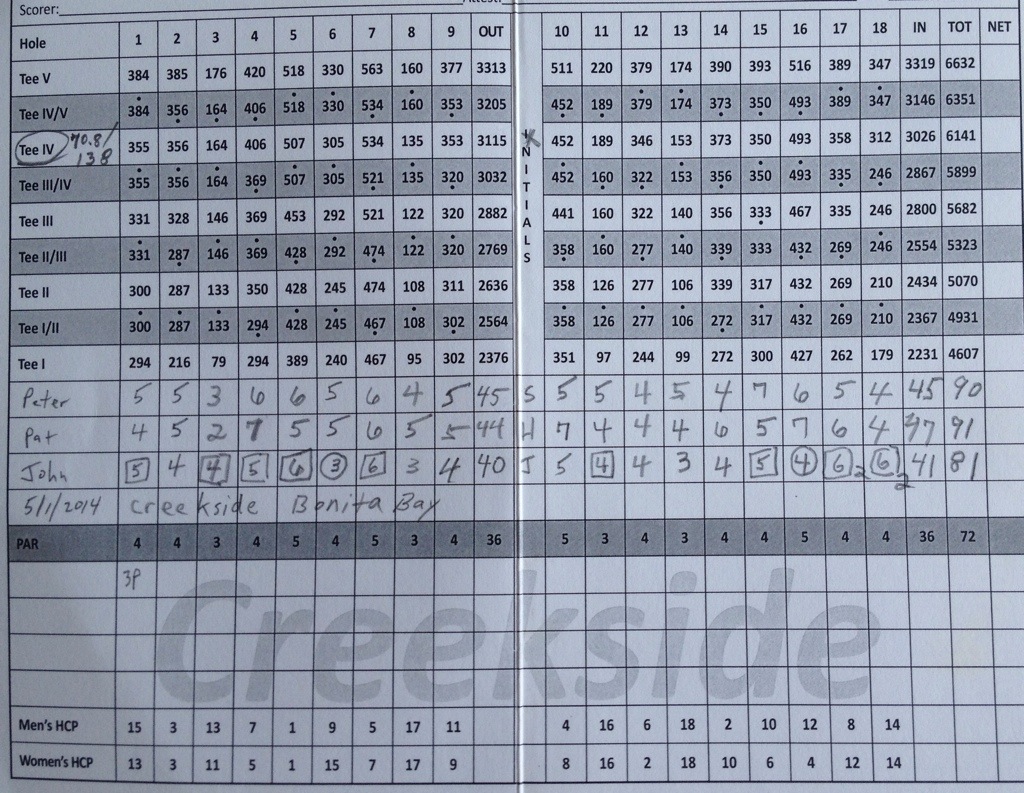 Sabal (86)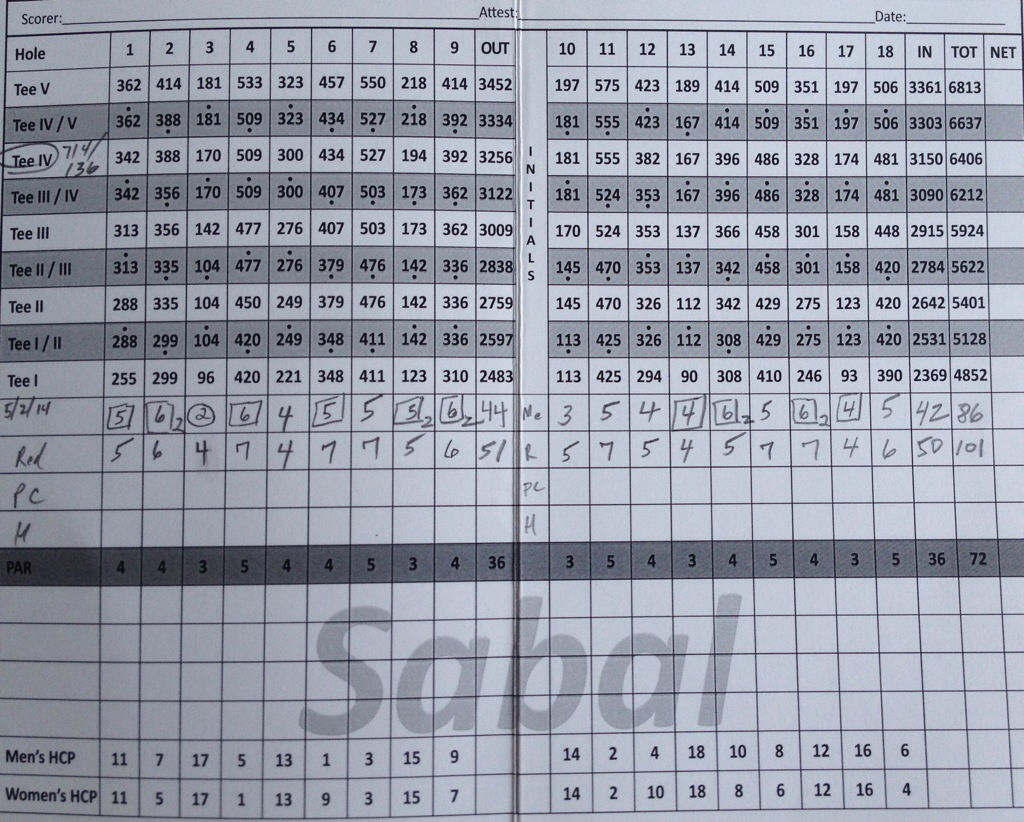 Cypress (80)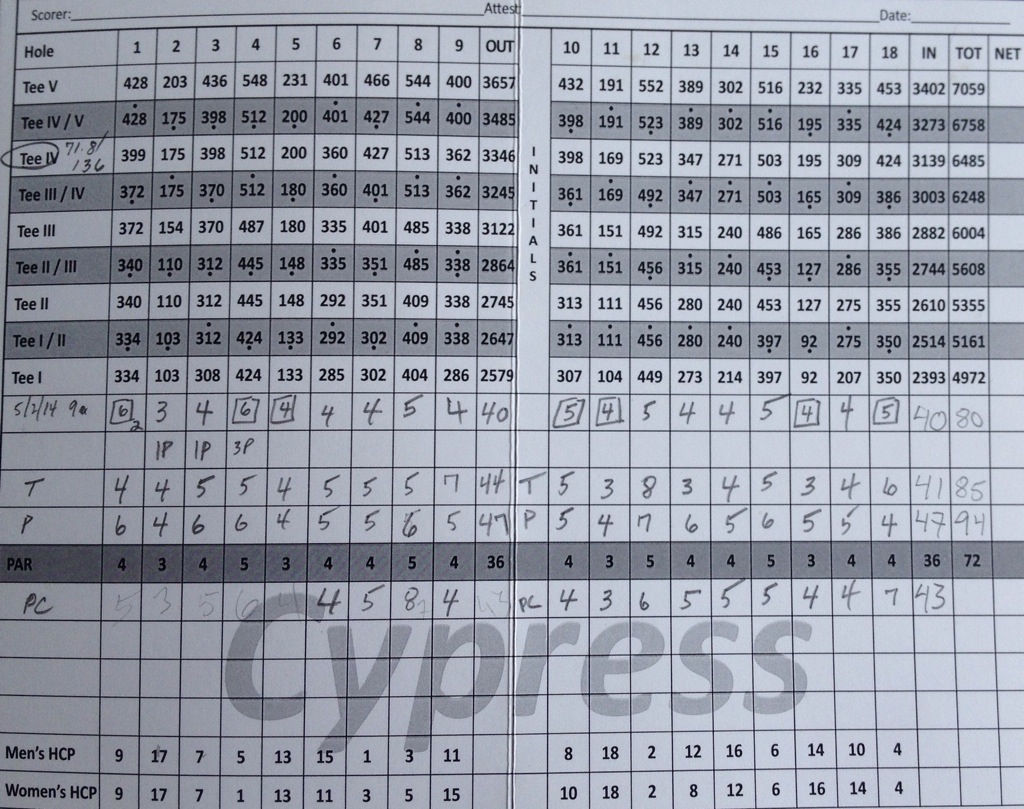 Bay Island (86/84)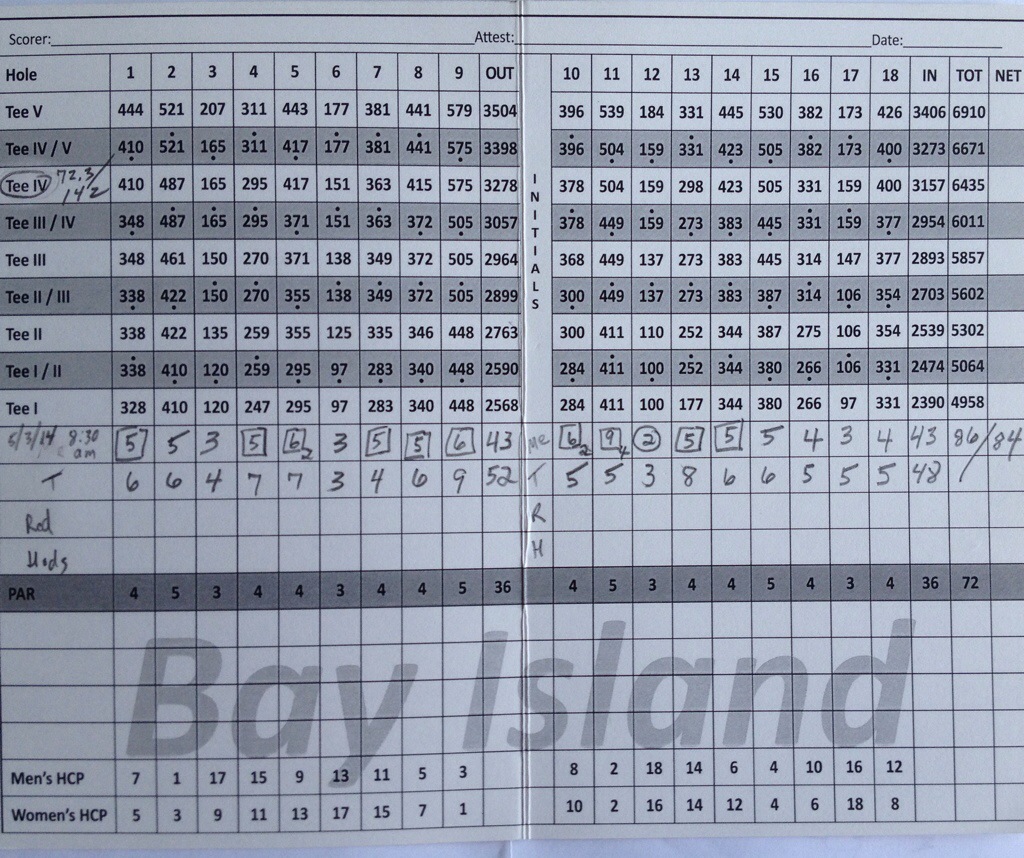 Marsh (84)