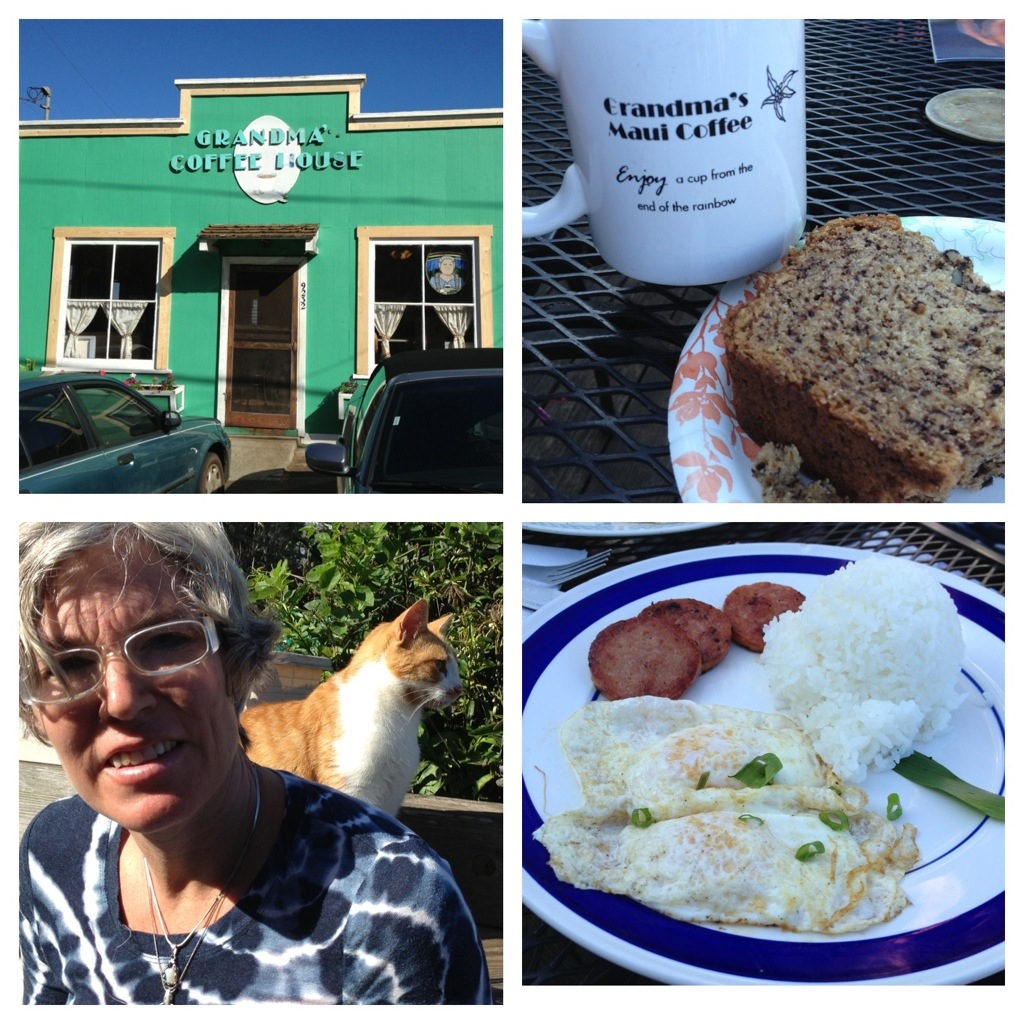 Okay, maybe this food tourism is getting a little out of hand. But, we needed breakfast, so why not go out of the way a little and go to a place where we can linger? And linger we did, because we had a few hours to kill before our farm lunch tour.
We hung around Grandma's past Kula in Maui upcountry and had some banana bread and a plate of eggs in the Hawaiian style (with steamed rice). We ate outside on the deck with our new friend OJ, the resident cat.
It's Hawaii man, they are much more liberal about animals and not wearing shirts. And if you want to use the bathroom at Grandma's, head up to the park about a quarter mile north, that's the only public restroom around (pretty damn clean by the way).
It was mostly locals this morning. We sat next to a couple of guys debating the merits of living in Maui upcountry versus living on the coast. Also nearby were three surfers talking swells and the TV show Spartacus. Yeah, go figure.
The banana bread was moist and disappeared quickly. The eggs were done perfectly and Gail and I are sold on using rice as a breakfast starch for sure. Great coffee.